Armored Core VI: Fires of Rubicon XBOX One / Xbox Series X|S CD Key (ARG)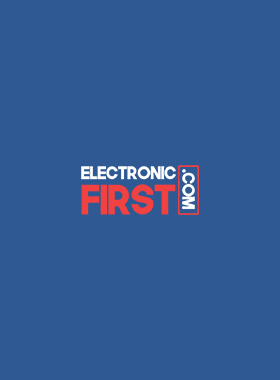 Xbox One/Series X
Argentina (Global via VPN)

25 Aug 2023

Instant Digital Download

In Stock
Armored Core VI: Fires of Rubicon XBOX One / Xbox Series X|S CD Key (ARG)
Platform

Xbox One/Series X

Region

Argentina (Global via VPN)

Release Date

25 Aug 2023

Delivery

Instant Digital Download

Availability

In Stock
Excellent
Important Notice :
It can be activated worldwide using Argentina region VPN connection.
This is an Xbox One/Xbox Series version of the game.
Armored Core VI: Fires of Rubicon XBOX One / Xbox Series X|S CD Key (ARGENTINA)


Combining FromSoftware's longstanding expertise in mech games with their signature action gameplay, ARMORED CORE VI FIRES OF RUBICON brings a brand-new action experience to the series.

Features

- Dynamic, Omni-directional Battles

Players will pilot their mech in fast-paced, omni-directional battles, taking advantage of massive stages and their mech's mobility on land and in the air to ensure victory.

- Customized Parts for Individual Battle Styles

Customize Armored Core parts to suit a large variety of playstyles. Selecting different parts not only changes the mech's attacks, but also directly affects its movement and battle style, so each mission can be approached with a unique mech strategy.

- Thrilling Boss Battles

Deploy a wide variety of offensive and defensive tactics at close and long range to take down powerful enemy bosses.



Console: Xbox One/Xbox Series
Subscription: Xbox Live Account (Online multiplayer requires Xbox Live Gold)
Internet Access: A broadband internet connection is required.
VPN service: This product is region locked to Argentina. It can be used worldwide by using a Virtual Private Network (VPN) service and changing IP location to Argentina.
NOTE: You must be connected to a Argentina VPN if are you are trying to redeem this code from a different region before proceeding to the instructions below.

Xbox Series X|S and XBOX One

1. Sign in to your Xbox console (make sure you're signed in with the Microsoft account you want to redeem the code with).

2. From the Home screen, select and open the Store app. (If the Store app is not displayed, go to My games & apps, select Apps, and select the Store app from there.)





3. In the Store app, move the cursor left or press the View button on the controller to open the side menu.

4. From that menu, select Redeem.





5. Enter the 25-character code, then follow the prompts. Don't worry about hyphens, the system takes care of those for you.

6. Click Next and follow the prompts to complete.


Web Browser

1. Open a web browser, go to Microsoft redeem page

2. Login with the Microsoft account you want to redeem the code with.


3. Enter the 25-character code, then follow the prompts. Don't worry about hyphens, the system takes care of those for you.




4. Click Next and go through the resulting prompts to finish
Join the EF Army for exclusive member benefits