Call of Duty: Black Ops PC Steam Preloaded Account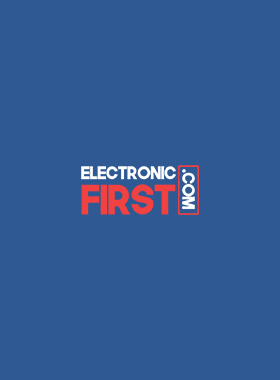 Steam Pre Loaded
Worldwide

6 - 12 Hours Delivery

In Stock
Call of Duty: Black Ops PC Steam Preloaded Account
Platform

Steam Pre Loaded

Region

Worldwide

Delivery

6 - 12 Hours Delivery

Availability

In Stock
Excellent
Important Notice :
This is not a game key.
You will be sent a new Steam account made for you and preloaded with the game. Please bear in mind that your account might be limited and some games are excluded from Family Sharing, therefore we do not guarantee that you will be able to share your game with your main account.
We DO NOT recommend changing the account region to avoid getting your Steam account permanently banned. A refund will not be provided when this happens.
Call of Duty: Black Ops PC Steam Preloaded Account


Call of Duty: Black Ops is a highly popular first-person shooter video game franchise that has captivated gamers worldwide with its intense multiplayer action and gripping single-player campaigns. The PC version of Call of Duty: Black Ops, specifically the Steam Pre Loaded Account, offers players a convenient and seamless gaming experience right from the start.

The Steam Pre Loaded Account for Call of Duty: Black Ops on PC ensures that players can dive into the game immediately after purchase. It eliminates the need for physical discs or lengthy installations, saving gamers valuable time and effort. With this pre-loaded account, players can simply log in to their Steam account and start playing the game instantly.

Engage in thrilling multiplayer battles, whether teaming up with friends or competing against players worldwide. The multiplayer mode boasts a diverse selection of maps, game modes, and customizable loadouts, guaranteeing endless hours of exhilarating gameplay.

In addition to the exciting multiplayer experience, the Steam Pre Loaded Account for Call of Duty: Black Ops grants players access to a captivating single-player campaign. Embark on a narrative-driven journey, assuming the roles of elite soldiers and participating in covert operations set across various historical periods. The campaign stands out for its cinematic storytelling, immersive gameplay, and intense set-piece moments that will keep players on the edge of their seats.

Furthermore, the Steam platform enhances the Call of Duty: Black Ops experience with additional benefits. It serves as a centralized hub for game updates, patches, and community features. Easily join or create clans, communicate with fellow players, and take part in events and tournaments, all within Steam.

Where to buy Call of Duty: Black Ops PC Steam Preloaded Account?

You can buy Call of Duty: Black Ops PC Steam Preloaded Account on ElectronicFirst.com Legit and Trusted digital store.

Do I need Steam to play COD Black Ops?

You need Steam. It doesn't matter if you buy the PC disk you still need steam to play multiplayer.

To redeem this, go to How to redeem Steam Preloaded Account.
MINIMUM
Requires a 64-bit processor and operating system
OS Windows® Vista / XP / 7
Processor Intel® Core™2 Duo E6600 or AMD Phenom™ X3 8750 or better
Memory 2GB
Graphics Shader 3.0 or better 256MB NVIDIA® GeForce® 8600GT / ATI Radeon® X1950Pro or better
DirectX DirectX® 9.0c
Hard Drive 12GB*
Soundcard DirectX® 9.0c-compatible
*Call of Duty®: Black Ops requires an initial hard drive space of approximately 24GB to download and install the game via digital download (8GB of compressed files, 8GB of decompressed files and 8GB of installed files). Upon installing the game, 16GB (compressed and decompressed files) may be deleted from the hard drive. Please make note of where the compressed and decompressed files are being saved on your hard drive in order to later locate these temporary files for removal.
1. Launch Steam Client using the Steam credentials sent to your EF Dashboard > My Orders.
(If you don't have the Steam Client yet, download and install it from here)
2. To get the verification code, log in to the Email Login URL here using the Email Credentials sent to your EF Dashboard > My Orders.
To help you enable Steam Family Sharing and to play this game on your main Steam account, please follow the instructions in this video
NOTE: Due to technical limitations, some Steam games may be unavailable for sharing. For example, titles that require an additional third-party key, account, or subscription in order to play cannot be shared between accounts.

You now have 100% ownership of this account, feel free to change all personal details on this account. We can add more games to your account for cheap prices in the future. Just let us know which Steam game you would like to buy and we will make a custom offer for you.
Join the EF Army for exclusive member benefits