Call Of Duty: Cold War PC (Pre-Loaded Account)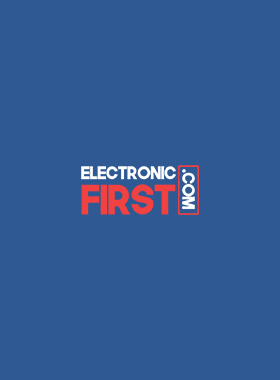 Activision Blizzard
Worldwide

Instant Digital Download

Out Of Stock
Call Of Duty: Cold War PC (Pre-Loaded Account)
Platform

Activision Blizzard

Region

Worldwide

Delivery

Instant Digital Download

Availability

Out Of Stock
Excellent
Important Notice :
You will be sent a brand new blizzard account loaded with Call of Duty Black Ops Cold War. Simply login and download the game. No refunds will be provided after you have logged in and changed details. Please note this game account will work worldwide.
This is NOT a cdkey. You will be sent a brand new blizzard account with the game pre loaded on the account.

The Multiplayer journey brings operators around the world from the Angolan desert (Map name: Satellite), to the frozen lakes of Uzbekistan (Crossroads), to the streets of South Beach (Miami), to frigid North Atlantic waters (Armada), and even to the heart of the U.S.S.R. (Moscow).

Armada: Based on Operation Azorian, U.S. and Soviet forces arrive in the middle of the North Atlantic Ocean in search of a prototype nuclear submarine. The scale of the Cold War could be tipped in favor of whoever salvages it, whether it be the Soviets reclaiming it or the U.S. intercepting it. Zipline from ship to ship or command gunboats to turn the tide of the fight.

Crossroads: At a pivotal route to Afghanistan deep in Uzbekistan, NATO forces are mobilized to ambush a large Soviet military convoy comprised of mobile ICBM launchers. With the backdrop of a frozen Soviet Wilderness, an MI6 Squadron are ready to combat any Spetsnaz forces in order to secure the top-secret intel held on the convoy, as well as any necessary supplies for future operations. Use tanks to blow up enemy positions or snowmobiles to zip behind the enemy and break their lines.

Miami: Through hired DGI forces, Perseus ambushed and assaulted a prison transport in Miami's famed South Beach in order to free a trusted ally. Amid the cover of night amongst vibrant art-deco architecture and neon lights, CIA special forces have been dispatched to eliminate remaining DGI forces and identify clues to Perseus' whereabouts.

Moscow: In the heart of the U.S.S.R, a Spetsnaz squad was sent to a compromised CIA safe house in order to secure the area, capture any remaining CIA operatives, and acquire further intel on NATO's future plans. Initial reports indicate that the area has gone hot and fighting has spilled out into the streets, prompting a second CIA-JSOC team to arrive at the scene as reinforcements.

Satellite: Deep in the deserts of Angola, Central Africa, a top-secret, American-made reconnaissance satellite known as the KH-9 has been grounded, potentially by Perseus. Hired DGI forces are searching for the sensitive intel it holds, while NATO's MI6 Squadron have been dispatched to secure the site and eliminate DGI stragglers. While just a sample of the broader array of maps that will be available at launch, these five maps are meticulously designed and based on authentic, real-world sources, as Treyarch's visual research department visited real-life locations, photo-scanning thousands of physical objects, terrains, environments, and materials. VIP Escort: In this new 6v6 objective core game mode, teams either protect or subdue a randomly selected player who becomes a VIP. This Very Important Player only gets a kitted-out pistol, a smoke grenade, a UAV for team intel, and the satisfaction of having up to five other squadmates defend them. These protectors must escort the VIP to an extraction point as they fend off the attacking team, whose goal is to neutralize the VIP before they escape. A non-VIP who dies during the round is out until the next one, but a downed player at zero health can defend themselves in Last Stand or be revived by a teammate to get back into the fight.

Combined Arms: A 12v12 battle that combines infantry and vehicular gameplay, Combined Arms is a larger-scale mode where the action is tailed to the environment it takes place within. Fireteam: Fireteam is a new 40-player category of Black Ops Multiplayer with up to 10 teams of four, where the action is centered around not just the operators in the field, but also the environment they battle in.

Those looking to further tinker with their primary weapon, or some secondaries, can head to the Gunsmith. Each primary weapon can be customized with up to 54 attachments across eight different nodes, or attachment points, with at least six options per attach point. The benefits and drawbacks of each attachment are shown via exact percentage change, which allows operators to precisely understand the data behind how each weapon configuration will feel out in the field, along with further conversations between developer and community about weapon tuning.
Minimum Requirements
Operating System:

Windows 7 64-Bit (SP1) or Windows 10 64-Bit (1803 or later)

Processor:

Intel Core i3-4340 or AMD FX-6300

Memory:

8 GB RAM

Hard disk:

MP Only 50GB, 175GB for all game modes

Graphics:

NVIDIA GeForce GTX 670 / NVIDIA GeForce GTX 1650 or AMD Radeon HD 7950.
Recommended Requirements
Operating System:

Windows 10 64 Bit (latest Service Pack)

Processor:

Intel Core i5-2500K or AMD Ryzen R5 1600X Processor

Memory:

12 GB RAM

Hard disk:

175 GB available hard drive space

Graphics:

NVIDIA GeForce GTX 970 / NVIDIA GeForce GTX 1660 Super or AMD Radeon R9 390 / AMD Radeon RX 580
Join the EF Army for exclusive member benefits