PS Plus 90 Day Membership UK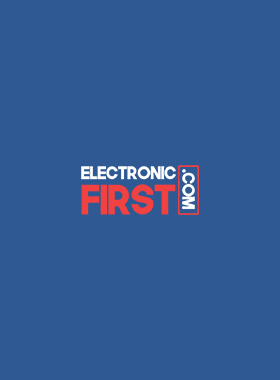 PlayStation Store
UK

Instant Digital Download

Out Of Stock
PS Plus 90 Day Membership UK
Platform

PlayStation Store

Region

UK

Delivery

Instant Digital Download

Availability

Out Of Stock
Excellent
Important Notice :
You cannot extend your current subscription with this product. In order to redeem the key, your current subscription has to expire first. Sony has confirmed that all current PlayStation Plus membership will automatically convert to the PlayStation Plus Essential tier in June 2022. This subscription will convert to PS Plus Essential 3 months membership. Please read the Frequently Asked Questions below.
**This subscription will convert to PS Plus Essential 3 months membership.
WHAT ARE THE BENEFITS OF JOINING PLAYSTATION PLUS?

There is a wealth of benefits for gamers who purchase this membership. There are over 60 games for free a year, this is a very generous offer to PlayStation Plus members. You will be allowed to play online games against opponents of your choice whether it is friends, family members or total strangers from another part of the world. What is even better is that the games available are popular titles that you would WANT to play and not some unheard of games. An awesome feature of the PlayStation Plus 90 day subscription is that you can invite someone to play a game against you even if they do not actually own the game themselves.

There are also a lot of apps available and an amazing array of on-demand services such as the BBC iPlayer, Sky Go, Netflix, Amazon Instant Video, HBO Go, Now TV, and much more.

As a result, gone are the days where you have just a gaming console. What you actually have is a fully-fledged multimedia device at your fingertips.

PlayStation 90 Day Membership – UK Digital Delivery

Once you have purchased this card we will send you this subscription via our instant email delivery. This means you won't even have to leave your seat. Just purchase, receive, and enjoy the benefits of becoming a member of the PlayStation Plus community. Our 3 month PlayStation Plus subscription is one of the best prices on the market and by far cheaper than the recommended retail price.

Which Countries Is PlayStation Plus Available In?

PlayStation Plus is available in the following 72 countries:

Argentina
Austratda
Austria
Bahrain
Belgium
Brazil
Bulgaria
Canada
Chile
China
Colombia
Costa Rica
Croatia
Cyprus
Czech Republic
Denmark
Ecuador
El Salvador
Finland
France
Germany
Greece
Guatemala
Honduras
Hong Kong
Hungary
Iceland
India
Indonesia
Republic of Ireland
Ireland
Israel
Italy
Nicaragua
Norway
Oman
Panama
Peru
Philippines
Japan
Kuwait
Lebanon
Luxembourg
Malaysia
Malta
Mexico
Netherlands
New Zealand
Poland
Portugal
Qatar
Romania
Russia
Saudi Arabia
Serbia
Singapore
Slovakia
Slovenia
South Africa
South Korea
Spain
Sweden
Switzerland
Taiwan
Thailand
Turkey
Ukraine
United Arab Emirates
United Kingdom
United States
Venezuela
Vietnam

If the PlayStation network is not supported in your country, then it is still possible for you to access their network providing you set up an account with a valid address in a country where the PlayStation Network is supported.

I Have Heard I Will Get Free Games…Is This Correct?

Absolutely. Each week Sony releases games available to download exclusively to PlayStation Plus members digitally. Some of the games offered are well known and others not so much. Either way you will be looking at some great discounts up to 75% off in some cases. Even if you do not engage in online multiplayer games, we are offering this PS Plus 90 days subscription at such exceptional value that the savings you will make on games alone will make it worth your while. To really take advantage of the discounted and free games alike you should make sure you have enough space on your hard drive to store them.

My PlayStation's Hard Drive Is Almost Full

Continuing with what has been mentioned above, to really take advantage you will need hard drive space available. That being said, by buying a PlayStation Plus 90 UK Membership via email you will automatically get cloud storage from Sony. This will allow you to store games and data from any services such as mid-way through a game or half-way through watching a movie.

What Happens To My Games When My PS Plus 90 Day Membership Expires?

Your details and data are all backed up on Sony's great cloud servers. This means you will benefit from anything you had previously saved and downloaded. As soon as you renew your subscription for a further 90 days your service will be up and running and back to normal. You may even be interested in the 1 year PlayStation Plus UK membership we offer, which works out more cost-effective in the long-term. More details can be found here.

What About The PlayStation Plus Membership For My Other Sony Devices?

Sony has taken great care in ensuring that PS Plus 3 months and PS Plus 1 Year UK memberships can be used across all Sony compatible devices you may own. Just simply log in to your account on your PS4, PS3 or PS Vita and have all the content from your account available on these devices. Providing you are signing into your account that has an activated PlayStation Plus membership.

How Soon Will I Get My Card After I Purchase It?

We pride ourselves on efficiency and providing the best customer experience possible.

Once purchased, the card will be sent to your email address instantly. Our very competitive pricing means that we are a great deal cheaper than most of our competitors whilst still being able to provide you an outstanding customer service experience. Our live support staff is available to help you through the whole process of choosing the product that suits you, payment, redeeming the product and any other support we can assist you with.

All you need to do is start enjoying your PlayStation Plus 90 days membership.
FREQUENTLY ASKED QUESTIONS

Get answers to some of the most common PlayStation Plus questions.




Moving to the new PlayStation Plus




HOW HAS PLAYSTATION PLUS CHANGED?


PlayStation Plus now has three membership plans with tiered pricing and features, letting you choose a plan that contains the features and games you want.

The PlayStation Plus features you know – like online multiplayer, monthly games and exclusive discounts – now make up the PlayStation Plus Essential membership plan. We've added a Game Catalogue of PS4 and PS5 games to download as part of the PlayStation Plus Extra plan, while PlayStation Plus Premium gives you the Classics Catalogue, time-limited trials for a selection of new games from PlayStation Store, and the option to stream PS4 games from the Game Catalogue and hundreds of PS3 and PS2 games from the Classics Catalogue to a your PS4 or PS5 console or to your PC.





General PlayStation Plus questions




DO I NEED PLAYSTATION PLUS TO PLAY ALL ONLINE GAMES?

For the majority of games that you have purchased on disc or downloaded from PlayStation Store, you need a PlayStation Plus membership plan to play online.

Most free to play games such as Fortnite, Apex Legends and Call of Duty Warzone do not require a membership.


ARE PLAYSTATION PLUS GAMES MINE TO KEEP?

Yes, for as long as you remain an active subscriber. Some games in the Game Catalogue and Classics Catalogue will have end dates when they leave the service, which will be publicized ahead of time.


I HAVE PLAYSTATION PLUS MEMBERSHIP. WHY DO I GET AN ERROR MESSAGE WHEN I TRY TO ADD TIME TO MY MEMBERSHP EITHER BY APPLYING A MEMBERSHIP VOUCHER?


As we prepare to launch the new PlayStation Plus membership service, we are doing some work behind the scenes to make the transition as smooth as possible for all of our existing members. As part of this work, we've temporarily disabled stacking memberships for existing customers until after the launch. Rest assured that your voucher code is still valid, and you will be able to redeem your code either when your existing membership expires and deactivates, or after the new PlayStation Plus service launches in your area, whichever happens first.


I HAVE A PLAYSTATION PLUS OR PLAYSTATION NOW 1-MONTH, 3-MONTH, OR 12-MONTH MEMBERSHIP VOUCHER. WHAT WILL HAPPEN IF I REDEEM IT?


If you do not have an active membership:


> The PlayStation Plus voucher you redeem will provide you access to PlayStation Plus Essential for the length of time denoted on your original voucher. For example, a one-month PlayStation Plus voucher will provide access to one month of PlayStation Plus Essential.


> The PlayStation Now voucher you redeem will provide you access to PlayStation Plus Premium for the length of time equivalent to the monetary value of your original voucher. For example, a one-month PlayStation Now voucher will provide access to approximately 3 weeks of PlayStation Plus Premium. See conversion chart here for details.


If you are an existing customer:


> The PlayStation Plus or PlayStation Now voucher you redeem will be converted to a length of time on your current PlayStation Plus membership plan equivalent to the monetary value of the voucher you are redeeming. For example, a 1-month PlayStation Plus voucher will provide access to approximately 3 weeks of PlayStation Plus Extra or approximately 2.5 weeks of PlayStation Plus Premium. See conversion chart here for details.

To know more about the all-new PlayStation Plus, please visit https://www.playstation.com/en-gb/ps-plus/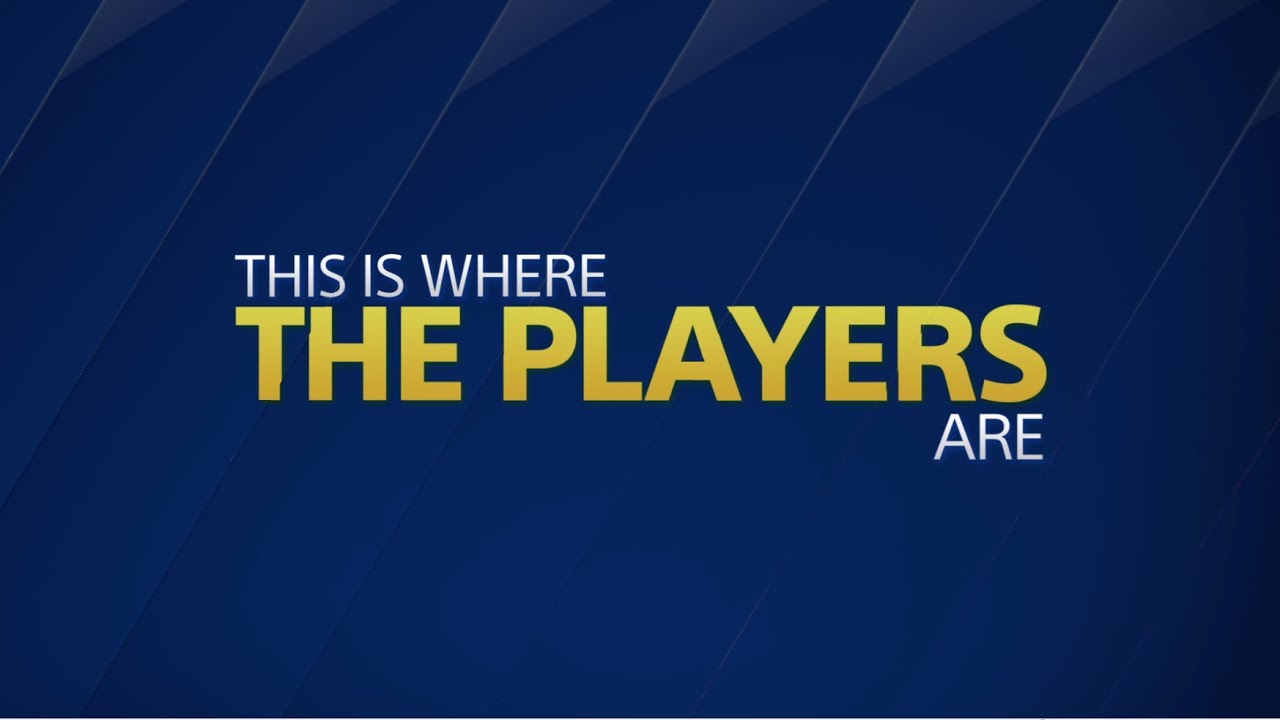 Console: PS4, PS3, PS Vita, or PS VR
Subscription: PlayStation account
Internet Access: A broadband internet connection is required
Join the EF Army for exclusive member benefits