Call of Duty 4 Modern Warfare PC Steam Preloaded Account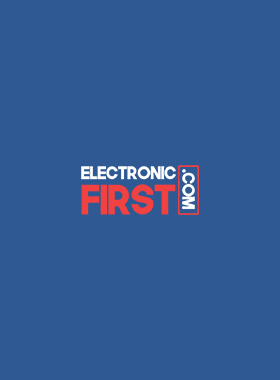 Steam Pre Loaded
Worldwide

6 - 12 Hours Delivery

In Stock
Call of Duty 4 Modern Warfare PC Steam Preloaded Account
Platform

Steam Pre Loaded

Region

Worldwide

Delivery

6 - 12 Hours Delivery

Availability

In Stock
Excellent
Important Notice :
This is not a game key.
You will be sent a new Steam account made for you and preloaded with the game. Please bear in mind that your account might be limited and some games are excluded from Family Sharing, therefore we do not guarantee that you will be able to share your game with your main account.
We DO NOT recommend changing the account region to avoid getting your Steam account permanently banned. A refund will not be provided when this happens.
Call of Duty 4 Modern Warfare PC Steam Preloaded Account


The new action-thriller from the award-winning team at Infinity Ward, the creators of the Call of Duty® series, brings the most powerful and cinematic action experience ever. Call of Duty 4: Modern Warfare arms gamers with a collection of advanced and powerful modern-day weapons.

As both a U.S. Marine and British S.A.S. soldier fighting through an unfolding story bursting with twists and turns, players use sophisticated technology, greater firepower, and synchronized land and air strikes on a battleground where speed, accuracy, and communication are important to victory. The epic title also brings an extra depth of multiplayer action providing online fans with an all-new community of determined, addictive, and customizable gameplay.

Authentic Unconventional Weaponry

Featuring an accessible arsenal of more than 70 new and authentic weapons and equipment from assault rifles with laser sites, claymore mines, .50 caliber sniper rifles, and M-249 SAW machine guns. With accessories like night-vision goggles and ghillie suits, for extreme concealment, Call of Duty 4: Modern Warfare has players locked and overloaded to finish the mission.

Synchronized Assault and Support

Bringing the most instinctive action thriller ever, the title covers modern combats from the soldier to the satellite, where the requirement for air support is critical to success. The adrenaline rush deployment recruits gamers to fast-rope from strategic helicopters, ride in an armada of attack choppers, operate jets to remove opponent strongholds, and even involve hostiles from thousands of feet above the ground inside a state-of-the-art airborne gunship.

Cinematic Excellence Graphics and Sound

Featuring superb next-generation graphics, players will be strained into the cinematic strength of Call of Duty 4: Modern Warfare. Amazing distinct effects, including realistic depth of field, rim-lighting, character self-shadowing, texture streaming along with physics-enabled effects will recruit players into the greatest photo-realistic gaming experience. Combine the realistic graphics and the genuine battle conversation with the Call of Duty award-winning sound design and players will face combat as they have never before.

Supreme Depth to Multiplayer

Multiplayer builds from the success of Call of Duty 2 bringing a tenacious online experience for better community interaction. Featuring generate-a-class choices allowing players to modify gear that is best suited for play, to experience points allowing unlockable and perks, all the way to matchmaking and leaderboards for the newest in trailing, Call of Duty 4: Modern Warfare's multiplayer is set to bring easily accessible and addictive online play for all.

Where to buy Call of Duty 4 Modern Warfare PC Steam Preloaded Account today?

You can buy Call of Duty 4 Modern Warfare PC Steam Preloaded Account on ElectronicFirst.com Legit and Trusted digital store.

Is Call of Duty: Modern Warfare 4 on Steam?

Call of Duty® 4: Modern Warfare® (2007) on Steam. The new action-thriller from the award-winning team at Infinity Ward, the creators of the Call of Duty® series, delivers the most intense and cinematic action experience ever.

To redeem this, go to How to redeem Steam Preloaded Account.
MINIMUM
Requires a 64-bit processor and operating system
OS Microsoft® Windows® XP/Vista (Windows 95/98/ME/2000 are unsupported)
Processor Intel® Pentium® 4 2.4 Ghz / AMD(R) 64 (TM) 2800+ / Intel® and AMD® 1.8 Ghz Dual Core Processor or better supported
Memory 512MB RAM (Windows® XP), 768MB RAM (Vista®)
Graphics NVIDIA Geforce 6600 or better or ATI Radeon® 9800Pro or better
Sound 100% DirectX 9.0c compatible sound card
DirectX Microsoft DirectX 9.0c (included)
Hard Drive 8GB of free hard drive space
Internet Broadband connection and service required for multiplayer connectivity
1. Launch Steam Client using the Steam credentials sent to your EF Dashboard > My Orders.
(If you don't have the Steam Client yet, download and install it from here)
2. To get the verification code, log in to the Email Login URL here using the Email Credentials sent to your EF Dashboard > My Orders.
To help you enable Steam Family Sharing and to play this game on your main Steam account, please follow the instructions in this video
NOTE: Due to technical limitations, some Steam games may be unavailable for sharing. For example, titles that require an additional third-party key, account, or subscription in order to play cannot be shared between accounts.

You now have 100% ownership of this account, feel free to change all personal details on this account. We can add more games to your account for cheap prices in the future. Just let us know which Steam game you would like to buy and we will make a custom offer for you.
Join the EF Army for exclusive member benefits