Flashing Lights PC Steam Preloaded Account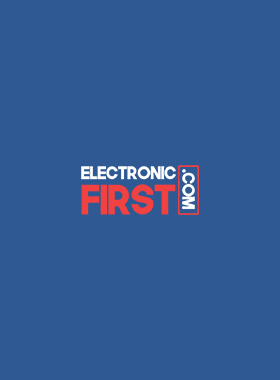 Steam Pre Loaded
Worldwide

15 May 2023

6 - 12 Hours Delivery

In Stock
Flashing Lights PC Steam Preloaded Account
Platform

Steam Pre Loaded

Region

Worldwide

Release Date

15 May 2023

Delivery

6 - 12 Hours Delivery

Availability

In Stock
Excellent
Important Notice :
This is not a game key.
You will be sent a new steam account preloaded with the game. No refunds will be provided for banned accounts please read our Terms in the description.
Flashing Lights PC Steam Preloaded Account


TERMS:

1. This is NOT a game key. You will be sent a new Steam account made for you and preloaded with the game.

2. Under certain conditions, (e.g. customer error when making order, incorrect game/account delivered) or any error in the ordering process. Please contact us to determine the eligibility for refunds and returns.

3. The following circumstances are NOT ELIGIBLE FOR REFUNDS/RETURNS.

3a. Your account might be limited and some games are excluded from Family Sharing, therefore we don't guarantee that you will be able to share your game with your main account. NO REFUNDS for disabled family sharing reason.

3b. Accounts with more than 1 hour of playtime.

3c. Accounts banned /locked for any of the following reasons:

- Attaching your brand-new Steam account to an existing Activision account risks a ban.

- Adding funds to the account's wallet that has different currency from the account's region.
Flashing Lights PC Steam Preloaded Account

Either solo, or in up to 10 player online co-op, this immersive sim lets you enrol with the police, fire department or emergency medical services and take on missions unique to each service in an open world. Engage in desperate car chases, put out lethal fires, and diagnose life-threatening injuries! Each department has its own roster of vehicles and equipment for you to operate while on duty.

Become the police! Usually the first to respond to a criminal incident, the police are equipped with the fastest vehicle and a variety of life-saving equipment. Their roles vary from handing out parking tickets to chasing down dangerous suspects. In Flashing Lights, you'll do everything you can to prevent criminal activity and put a stop to any crimes in progress.

Be the fire department! Battling raging flames and freeing trapped civilians involves some heavy-duty gear including spreaders, a fire hose, a fire extinguisher and a fire truck. But your role in the fire department extends far beyond this, as you work closely with medical services out in the field, swiftly cutting open crashed cars so that medical staff can reach the casualty.

Be an EMS! As an emergency medical specialist, your job lies in keeping members of the public alive, treating patients' injuries, diagnosis and more. Lifesaving equipment you'll utilize includes medical kits, stretchers and ambulances. Help the injured solo, or with friends.

MULTIPLAYER

Team up with fellow players online and divide your team between the three emergency services at will. Race around the open world in various vehicles, to where you are needed, working together to help civilians in accidents or catch a fleeing criminal.

OFFICIAL MOD SUPPORT

Expand your experience with a wide variety of player-created mods. From vehicle liveries inspired by various worldwide emergency services to alternate uniforms, seamlessly browse and install mods in-game.

To redeem this, go to How to redeem Steam Preloaded Account.
MINIMUM
Requires a 64-bit processor and operating system
OS Windows 7/8/10 (64bit)
Processor Intel Core i3 2GHz or equivalent
Memory 4 GB RAM
Graphics AMD RX 400 Series / NVidia 700 series with 1GB vram or above
DirectX Version 11
Storage 7 GB available space
1. Launch Steam Client using the Steam credentials sent to your EF Dashboard > My Orders.
(If you don't have the Steam Client yet, download and install it from here)
2. To get the verification code, log in to the Email Login URL here using the Email Credentials sent to your EF Dashboard > My Orders.
To help you enable Steam Family Sharing and to play this game on your main Steam account, please follow the instructions in this video

NOTE: Due to technical limitations, some Steam games may be unavailable for sharing. For example, titles that require an additional third-party key, account, or subscription in order to play cannot be shared between accounts.
You now have 100% ownership of this account, feel free to change all personal details on this account. We can add more games to your account for cheap prices in the future. Just let us know which Steam game you would like to buy and we will make a custom offer for you.
Join the EF Army for exclusive member benefits