The Outlast Trials PC Steam Preloaded Account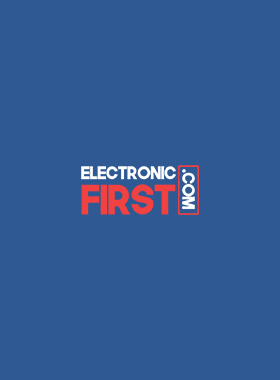 Steam Pre Loaded
Worldwide

18 May 2023

6 - 12 Hours Delivery

In Stock
The Outlast Trials PC Steam Preloaded Account
Platform

Steam Pre Loaded

Region

Worldwide

Release Date

18 May 2023

Delivery

6 - 12 Hours Delivery

Availability

In Stock
Excellent
Important Notice :
This is not a game key.
You will be sent a new steam account preloaded with the game. No refunds will be provided for banned accounts please read our Terms in the description.
The Outlast Trials PC Steam Preloaded Account


TERMS:

1. This is NOT a game key. You will be sent a new Steam account made for you and preloaded with the game.

2. Under certain conditions, (e.g. customer error when making order, incorrect game/account delivered) or any error in the ordering process. Please contact us to determine the eligibility for refunds and returns.

3. The following circumstances are NOT ELIGIBLE FOR REFUNDS/RETURNS.

3a. Your account might be limited and some games are excluded from Family Sharing, therefore we don't guarantee that you will be able to share your game with your main account. NO REFUNDS for disabled family sharing reason.

3b. Accounts with more than 1 hour of playtime.

3c. Accounts banned /locked for any of the following reasons:

- Attaching your brand-new Steam account to an existing Activision account risks a ban.

- Adding funds to the account's wallet that has different currency from the account's region.
The Outlast Trials PC Steam Preloaded Account


Red Barrels invites you to experience mind-numbing terror, this time with friends. Whether you go through the trials alone or in teams, if you survive long enough and complete the therapy, Murkoff will happily let you leave… but will you be the same?

SYNOPSIS

Set in the era of the Cold War, human guinea pigs are involuntarily recruited by the good folks at the Murkoff Corporation to test advanced methods of brainwashing and mind control. In a world of distrust, fear, and violence, your morals will be challenged, your endurance tested, and your sanity crushed. All in the name of progress, science, and profit.

SURVIVE SOLO OR COOP

You're all prisoners of Murkoff trapped inside their facility. You can choose to complete the trials by yourself or you can tackle them in a team of 2, 3, or 4 players. Coop is never forced when it comes to mandatory objectives but working together can be highly beneficial.

Whatever the number of players in your party, it's about surviving and getting out.

Ultimately, your goal is to complete Murkoff's therapy and earn the right to be released back into society. In order to do so, you must complete the Trials and the MK-Challenges.

Trials are immersive story driven therapies that take a certain time to complete. Mk-Challenges are shorter therapies occurring in modified or redesigned sections of an existing map.

HIDE OR FLIGHT

In pure Outlast fashion, the core gameplay involves avoiding enemies, hiding from them, and trying to run away. Murkoff will provide tools you can use to increase your stealth capabilities, create opportunities to flee, slow down enemies, and more. However, you will have to earn those tools and work hard to improve them.

The tools will allow you to:

• Stun enemies

• Blind them

• See through walls

• Heal yourself and people around you.

• Murkoff will ask you to perform disturbing tasks in each trial or mk-challenges. Only after completing those, will you be allowed to exit the Trials or the MK-Challenges.

CHARACTER CUSTOMIZATION

Customize and create your own trial patient.

Your cell is your home while you complete the therapy, you can decorate it however you wish.

Choose your tools, upgrades, and perks to fit your playstyle.

Meet the Denizens of Murkoff's Sinyala Facility in The Outlast Trials. Each one of them will try and help you get through the Trials in one piece! Think you'll make it?

INVESTIGATE

You've been abducted by the Murkoff Corporation to undergo unethical experiments that will modify your psyche and behavior throughout the Trials.

Collect documents and items that will help prove Murkoff's malpractice against its patients.

The Process:

Break the Self: Murkoff aims to break down the test subject's fundamental beliefs. Aspects of self-identity are systematically attacked. Like boot camp or indoctrination, the goal is to force a person to purge themselves of anything held sacred or taboo, the things that limit their behavior. The constant assault on identity, guilt and self-betrayal eventually leads to them breaking down.

Build the Self: It's a bad cop, good cop principle. The rejection of the old ideology leaves a vacuum into which the new ideology can be introduced. As the antithesis of the old ideology, it forms a perfect attraction point as the person flees the old in search of a contrasting replacement. This progress is accelerated as the new ideology is portrayed as harmonious and ideally suited to the person's needs. Collegiality and calm replace pain and punishment. Just at the point when the person is fearing annihilation of the self, they are offered a small kindness, a brief respite from the assault on their identity.

Salvation: Faced with the stark contrast of the pain of the past with the rosy glow of the future that the new ideology presents, the person sheds any the final allegiance to the old ideology, confessing any remaining deep secrets, and takes on the full mantle of the new ideology. This often feels and has been described by many, as a form of rebirth. It may be accompanied by rites of passage as the person is accepted and cemented into the new order. The rituals will typically include strong statements made by the person about accepting the new ideology fully and completely, swearing allegiance to its leaders. Saluting flags, kissing other artefacts, and other symbolic acts, all solemnly performed, all anchor them firmly in the new ground.

Content and Photosensitivity Warning:

The Outlast Trials contain strobing and flashing lights that could cause a small percentage of people to experience seizures when exposed to certain lights, patterns, or images. This game also contains intense violence, gore, graphic sexual content, and strong language. Please enjoy.

MATURE CONTENT DESCRIPTION

The developers describe the content like this:

This Game may contain content not appropriate for all ages, or may not be appropriate for viewing at work: Frequent Violence or Gore, General Mature Content

Where to buy cheap The Outlast Trials PC Steam Preloaded Account?

You can buy cheap The Outlast Trials PC Steam Preloaded Account on ElectronicFirst.com Legit and Trusted digital store.

To redeem this, go to How to redeem Steam Preloaded Account.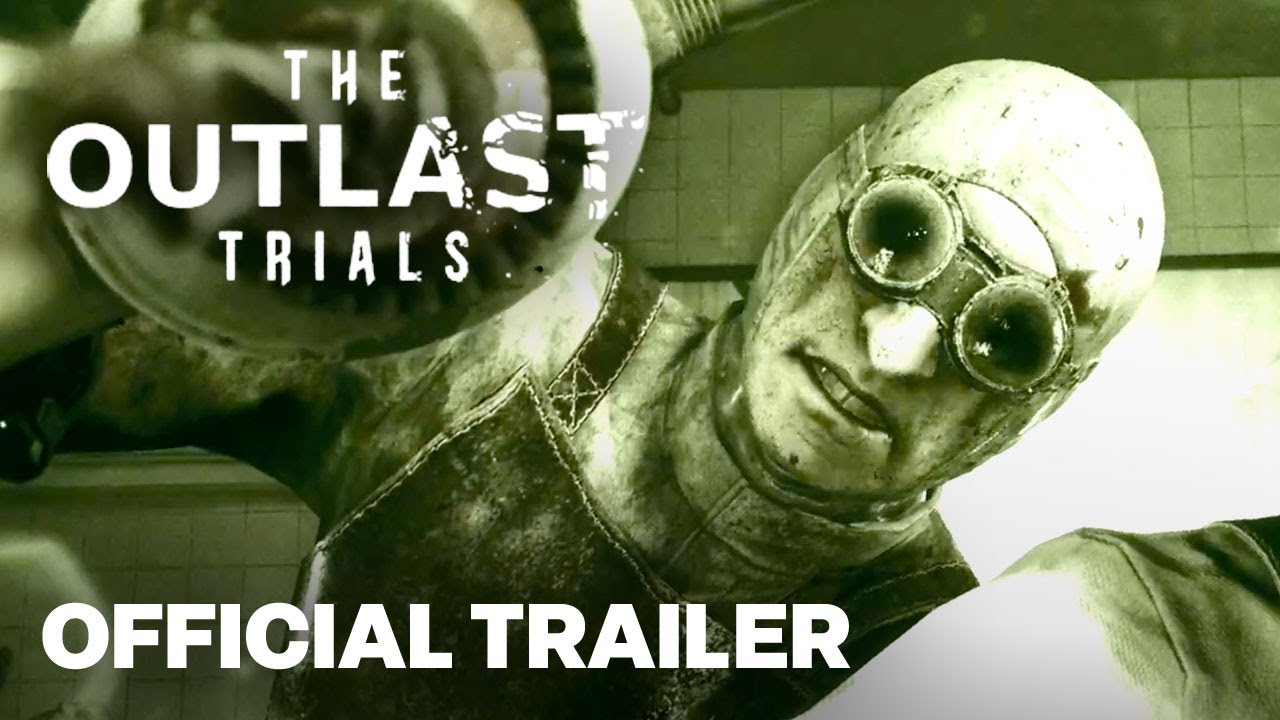 MINIMUM
Requires a 64-bit processor and operating system
OS: Windows 10 64 bit
Processor: Intel Core i3-8100 or AMD Ryzen 3 3300X
Memory: 12 GB RAM
Graphics: Nvidia GTX 970 or AMD RX 570
DirectX: Version 12
Network: Broadband Internet connection
Storage: 20 GB available space
RECOMMENDED
Requires a 64-bit processor and operating system
OS: Windows 10 64 bit
Processor: Intel i7-8700K or AMD Ryzen 5 3600
Memory: 16 GB RAM
Graphics: Nvidia GTX 1070 8 GB or AMD Equivalent
DirectX: VVersion 12
Network: Broadband Internet connection
Storage: 20 GB available space
1. Launch Steam Client using the Steam credentials sent to your EF Dashboard > My Orders.
(If you don't have the Steam Client yet, download and install it from here)
2. To get the verification code, log in to the Email Login URL here using the Email Credentials sent to your EF Dashboard > My Orders.
To help you enable Steam Family Sharing and to play this game on your main Steam account, please follow the instructions in this video

NOTE: Due to technical limitations, some Steam games may be unavailable for sharing. For example, titles that require an additional third-party key, account, or subscription in order to play cannot be shared between accounts.
You now have 100% ownership of this account, feel free to change all personal details on this account. We can add more games to your account for cheap prices in the future. Just let us know which Steam game you would like to buy and we will make a custom offer for you.
Join the EF Army for exclusive member benefits