Two Worlds: Epic Edition PC Steam Preloaded Account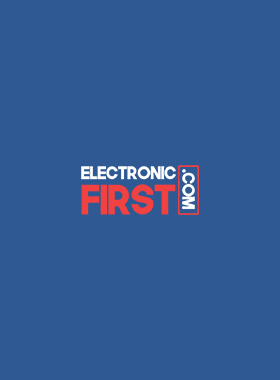 Steam Pre Loaded
Worldwide

30 Apr 2009

6 - 12 Hours Delivery

In Stock
Two Worlds: Epic Edition PC Steam Preloaded Account
Platform

Steam Pre Loaded

Region

Worldwide

Release Date

30 Apr 2009

Delivery

6 - 12 Hours Delivery

Availability

In Stock
Excellent
Important Notice :
This is not a game key.
You will be sent a new steam account preloaded with the game. No refunds will be provided for banned accounts please read our Terms in the description.
Two Worlds: Epic Edition PC Steam Preloaded Account


TERMS:

1. This is NOT a game key. You will be sent a new Steam account made for you and preloaded with the game.

2. Under certain conditions, (e.g. customer error when making order, incorrect game/account delivered) or any error in the ordering process. Please contact us to determine the eligibility for refunds and returns.

3. The following circumstances are NOT ELIGIBLE FOR REFUNDS/RETURNS.

3a. Your account might be limited and some games are excluded from Family Sharing, therefore we don't guarantee that you will be able to share your game with your main account. NO REFUNDS for disabled family sharing reason.

3b. Accounts with more than 1 hour of playtime.

3c. Accounts banned /locked for any of the following reasons:

- Attaching your brand-new Steam account to an existing Activision account risks a ban.

- Adding funds to the account's wallet that has different currency from the account's region.
Two Worlds: Epic Edition PC Steam Preloaded Account


... 300 years after Aziraal has been banished, a brother and sister are drawn into the conflict which has flared up between the Orcs and the free world. Kyra, the hero's younger sister, suddenly disappears in mysterious circumstances.

«...If my family really belongs to the chosen ones, why then have we always been as poor as church mice? I have never given much credence to all the old stories about a relict in our family's possession - one which supposedly bannedAziraal, the god of the Orcs - they say that only those ofmy bloodwere chosen to safeguard the secret.

'Tis nothing but nonsense methinks – however, my sister Kyra always listened eagerly to the stories of the old ones... but she vanished several months ago... »

To all intents and purposes you're an unscrupulous bounty hunter and mercenary - but the search for your sister takes you back to your roots.

At the beginning of your epic adventure, a mercenary task takes you to the far north - but you're also following up a mysterious lead at the same time - the first clue you've been given since Kyra's disappearance. You get a shock during a meeting with the delegates of a dark Brotherhood - your sister's kidnappers are indeed after your family's relict. Whether there's any truth in your family being chosen ones or not, the others obviously believe it - and if you ever want to see Kyra alive again, you'll have to act swiftly...

Includes the original Two Worlds, plus the add-on Tainted Blood

OVER 90 NEW QUESTS: Journey even deeper into the world of Antaloor with over 90 new quests and eight new multiplayer maps

Soundtrack by Grammy Award Winner Harold Faltermeyer

FEATURES

STUPENDOUS LANDSCAPES: in a fantasy world where every inhabitant leads a separate dynamic life with realistic daily routines, your deeds will determine the fate of the strife-torn land of Antaloor.

PLAYING FREEDOM: Two Worlds is not for those who don't like making decisions, because you'll often have to take one side or the other — an intelligent, networked reputation system for guilds and secret societies makes sure of that.

KNIGHT, THIEF, MAGE OR ALCHEMIST: spectacular, dynamically-choreographed fights on foot or at full gallop. An absorbing alchemy system for creating individual potions and power-ups provides diversification - and carrying out break-ins in Sneak mode will have your nerves jangling! If this still isn't enough, try the sophisticated magic system...

INTUITIVE INTERFACE AND INDIVIDUAL DEVELOPMENT OF ATTRIBUTES: you can experiment with all the character attributes and develop your skills as and when you like. An elaborate inventory system ensures that you always have a clear overview — no matter how hot the action gets.

MASSIVE MULTIPLAYER INCLUDED: bustling towns are the trading centers and meeting points for several hundred players. Self-created characters fight gripping PvsP duels in Arena mode — or solve a series of exciting quests as allies.

UPDATED GAME ENGINE: The brand new 1.6 engine update now included!

To redeem this, go to How to redeem Steam Preloaded Account.
MINIMUM
Requires a 64-bit processor and operating system
OS Windows XP / Vista / 7 / 8
Processor Dual Core CPU 2.0 GHz
Memory 1 GB
Graphics GeForce FX 6, 7 and 8 series, AMD/ATI Radeon X-series with Shader 2.0b support
Hard Drive 6 GB Free Space
Sound DirectX 9.0c compatible
Misc: Keyboard, Mouse, Broadband Internet Connection
RECOMMENDED
Requires a 64-bit processor and operating system
OS Windows XP SP2 / Vista / 7 / 8
Processor Intel/AMD Multicore CPU
Memory 2 GB
Graphics with Per-Pixel-Shader 3.0 support
Hard Drive 7 GB Free Space
Sound 5.1
Misc Keyboard, Mouse, Broadband Internet Connection
1. Launch Steam Client using the Steam credentials sent to your EF Dashboard > My Orders.
(If you don't have the Steam Client yet, download and install it from here)
2. To get the verification code, log in to the Email Login URL here using the Email Credentials sent to your EF Dashboard > My Orders.
To help you enable Steam Family Sharing and to play this game on your main Steam account, please follow the instructions in this video

NOTE: Due to technical limitations, some Steam games may be unavailable for sharing. For example, titles that require an additional third-party key, account, or subscription in order to play cannot be shared between accounts.
You now have 100% ownership of this account, feel free to change all personal details on this account. We can add more games to your account for cheap prices in the future. Just let us know which Steam game you would like to buy and we will make a custom offer for you.
Join the EF Army for exclusive member benefits